Owning your own business today is not an easy task because you have to pay for the start-up costs, hire people, purchase equipment, and set up a workspace.
Consequently, people seek out freelance jobs where they do not have to invest and can do the work when it suits their schedules.
Many people are choosing to work from home these days, and freelancing is becoming increasingly popular.
Those who wish to earn more money from freelancing have a greater number of options than ever before nowadays. 
So, if you would like to step into the world of freelancing, now is the ideal time to grab your first impactful job.
In spite of the multitude of freelancing platforms available, it is imperative that you choose a reliable marketplace in order to avoid scams.
Freelancing Platforms: What Are They?
A freelance marketplace and freelance platforms enable companies to hire contingent workers in cases where permanent employees aren't needed.
On these platforms, you can communicate with potential employers after creating your profile, sharing your work portfolio, and answering questions.
Both employers and job seekers post their offers on freelance platforms. By using these websites, you would set a solid foundation for a freelance career in which you can apply for projects you like and are interested in.
As a result, you're more likely to make your first client quickly, as well as earn employers' trust.
The List of Top 20 Freelancing Marketplaces in 2022
The following is a list of the best free marketplaces and websites for 2022 for those wishing to work as freelancers from home.
Getting yourself confident and earning a healthy amount of money is not a dream anymore.
For achieving so, you just need to have expertise in any particular skill. So it's time to flourish yourself with the freelancing platforms mentioned below. Let's get started.
The site used to be known as oDesk, but it has since rebranded as Upwork to become one of the best places to look for freelancers.
More than 12 million freelancers and 5 million clients registered on the site, making it the most popular freelance platform in the world. 
Any expertise you imagine, you will find projects and freelancers related to it here.
The website is quite user-friendly, but in order to register with them, you would need to submit an application based on the need of your skills.
Initially, they charge a 20% fee, which gets smaller as you work with the same client more.
If you charge $500 to the same client, then the fee reduces to 10%. However, if you charge $10,000 to the same client, then you will only be charged a 5% commission.
Working with companies like Airbnb, Microsoft, Dropbox, and many others is available here.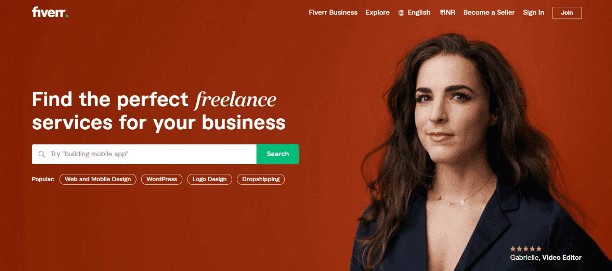 Over 250 categories of professional services are offered on the website, enabling freelancers and businesses to connect digitally.
Clients can search for freelancers on this website, and they can give them the project based on the amount they offer.
The payout on Fiverr is comparatively higher than OnUpwork and it charges $1 for $5 gigs or 20%. In general, every job here costs $5, so you can find writers, photographers, video makers, web designers, and other types of work done here.
Entry-level freelancers can use it as a launching pad and depending on the projects they get, they can earn a good amount of money.
You will need to create a seller profile if you wish to render digital services. Following that, you should create a gig and provide all info the clients might need to decide if they want to work with you. Your gig can also be advertised with a video to attract more clients.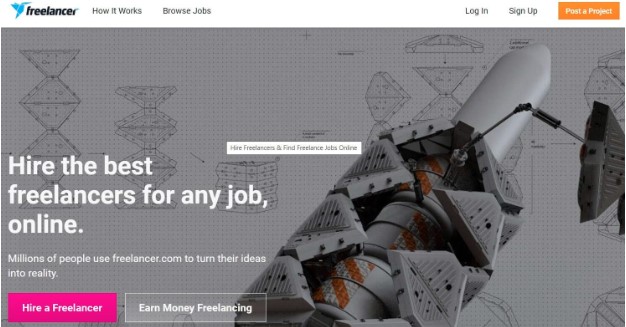 For small businesses that require assistance in developing their websites, designing logos, writing, and marketing, this website is the best.
Their client list includes big brand names such as Intel, Microsoft, and Boeing, with whom many people would like to work. 
You can easily use the freelance website, and signing up with them is straightforward. To get started, just upload your previous work examples, bid on the work, and after that, you'll be able to chat with the hiring managers.
You don't have to pay to join, and there are no tests or interviews to pass. That is the best part of Freelancer.
Their user base is over 17 million, and they have posted over 10 million projects. The company has been in this industry for more than 15 years and serves people in over 240 countries.
Therefore, it is a fully trustworthy site when it comes to payments, work, and brands.
The freelance marketplace has been designed specifically to assist companies in finding professional freelancers from around the globe.
Clients get to hire freelancers easily because the hiring process is straightforward. Despite being a new website, it still has a user base of more than 1,550 million.
They have completed over 1,000,000 jobs; in fact, their numbers are growing by the day. They make it easy to create a profile with them; you only have to fill out your details, and you are ready to go.
There are many job postings on their website from many different profiles every day.
There are five membership levels monthly; the basic one is free to join, but you are allowed to bid only 120 times per year.
The Guru service charges 7% of your salary if you get hired. 
A maximum fee of $39.95 per month is charged if you pay annually, which gives you 600 bids per year with an annual rollover of 300, a 5% job fee, and a few marketing features such as boosting ranking in search results, creating premium quotes, etc.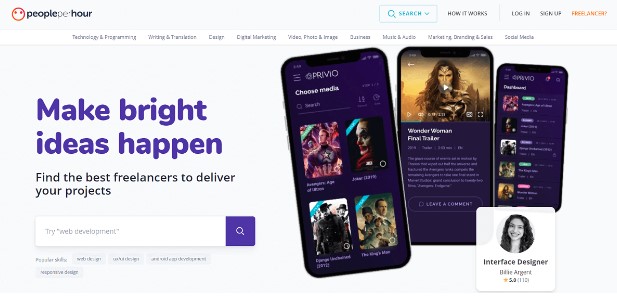 It's considered one of the best freelance marketplaces as it offers a wide range of categories such as audio, video, social media, web design, mobile development, and much more.
The best freelance platform for any freelancer. Over one million businesses have been done on this platform, resulting in more than £130 million in earnings. 
Primarily, its purpose is to introduce customers to the right kind of people. Every person you work with will have been handpicked by them, hence the quality of work and the people you work with will be superb.
Additionally, they are affordable and have a flexible hiring process. However, a moderation team reviews your application to ensure that only the best freelancers are hired.
Creating your profile requires you to submit an application online and be done.
As soon as you receive approval, you will be able to access both domestic and international projects.
The projects can be searched manually or saved for automatic updates so that you're notified every time they list new projects.

It is the first freelance marketplace you should consider if you are looking for the best freelancers.
Only a few of the thousands of applications they receive every day are accepted due to their application process. It is designed to provide companies with access to the best freelancers from around the world.
There would be a variety of freelancers such as designers, developers, project managers, and finance experts available to you. You can use Toptal to find and hire the perfect candidate for your job.
Eventually, these individuals become a part of your team. Once you are selected after completing your screening process, you are given access to their great clients.
Some of the biggest brands work with them, like Motorola, HP, Airbnb, Zendesk, etc.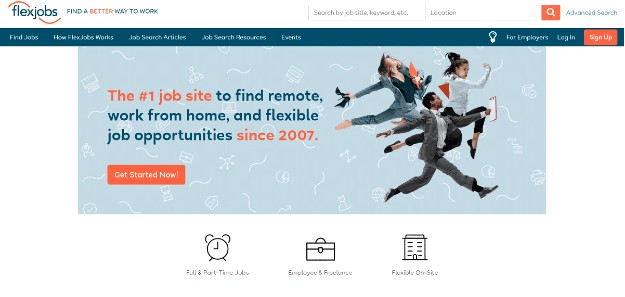 The platform focuses on providing flexible jobs by offering remote work, on-site jobs, freelance opportunities, and flexible working hours.
You can choose as per your interests and skills among more than 40,000 companies that hire freelancers through this site.
One of its disadvantages is that you will have to dig through a great deal of junk to find quality job postings.
Hence, this does not mean it is a scam site – it is a well-curated website that thoroughly researches new jobs and monitors them.
A detailed screening process is used to verify the validity and authenticity of every requirement posted on this site. 
More than 50 career categories are covered by this site. The platform isn't free; if you want full access to all the employers it offers and detailed descriptions about each firm, you will have to pay the $14.95 a month fee.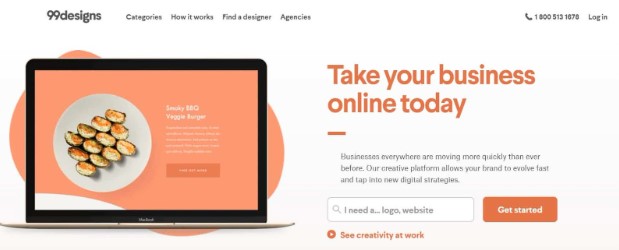 The marketplace is one of the leading freelance platforms for logo, web, and graphic design works.
Every two seconds, there would be a brand new design created for the client here; just imagine the talent you could acquire. Designers would simply have to offer their ideas based on the client's specifications.
It is imperative that you have an experienced designer create your logo as well-designed logos will attract a lot of clients' attention. The design quality and designs on 99designs are second-to-none. 
In comparison to other websites, this website works rather differently. Designers submit their applications based on the brief provided by the client; the client chooses one they like, and the designer is paid for the work. 
You will find this site helpful if you are a freelancer since they are able to help you find opportunities and connect with others in the designer community.

This marketplace provides freelancers with work in almost every field; consequently, it is ideal for people seeking extra work.
One of the main benefits of this website is that no money is charged to people to post jobs, which is why there are so many job openings on it.
Once you upload your resume, you will be able to set up your freelancer profile instantly on this platform.
Once you've completed this, you'll be able to see freelance jobs in your nearby area as well. Moreover, you can see the top salaries and use an estimating tool to determine your fee. 
They offer work in 12 different languages and more than 24 countries, which is extremely rare.
Moreover, you can narrow your job search to only what you are interested in, making it easier for you. A major benefit of this feature is that you can conduct a more meaningful search than just looking at loosely related results.

You can make connections with this website to make your life easier. Each job post is created by one of their clients, and then the freelancers are assigned to complete it.
Providing a match between talented people and companies seeking to hire the same skill set, they connect them. 
The majority of their jobs are in the marketing, tech, and creative fields. Due to the quality of their work and the talent they possess, Aquent has won numerous awards.
Typically, they accept applicants with at least two years of experience, although they welcome new grads as well.
Working remotely or on-site, depending on your preference, is possible. Furthermore, they also provide training to freelancers in practical skills to enhance their skills, which contributes greatly to their overall development.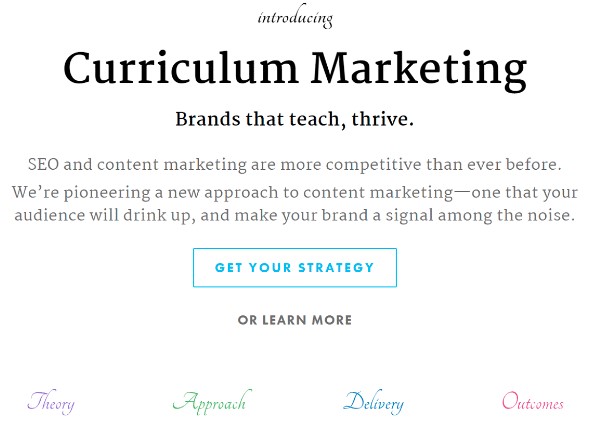 A great platform for people who love writing or who have the talent to jot down anything they like can be found here.
Academic assignments including white papers, term papers, dissertations, and more can be written with these services. It is a platform that caters specifically to academic writers.
Users would be able to look at profiles that show stats such as educational background, work experience, and the number of pages written by the writer, as well as ratings by previous clients. In order to begin working with them, you have to take a grammar and formatting test. 
One benefit of this platform is that it lets you work with dependable clients without having to interact with them. This platform helps freelancers to find new clients continually.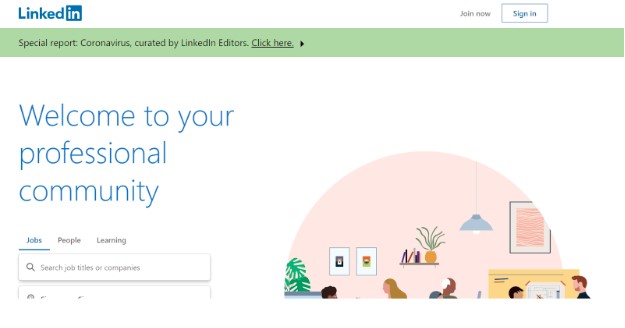 A major social networking website that offers a variety of freelance employment opportunities, it is among the most important ones.
It is possible to find millions of jobs on LinkedIn every day, some of them full-time, but most of them part-time.
Although there is a free and a premium version, if you do not wish to pay and do not wish to subscribe, you will still be able to view many job postings and apply for them.
Getting started with them is pretty simple, and you don't need to take any tests or go through any screenings.
LinkedIn has all kinds of opportunities for you, all you have to do is upload your resume, and it would be great if you included previous examples of work you have done.
Recently, Profinder was released – a platform that makes it easier for freelancers to find their next gig. It has over 420 million users across 200 countries.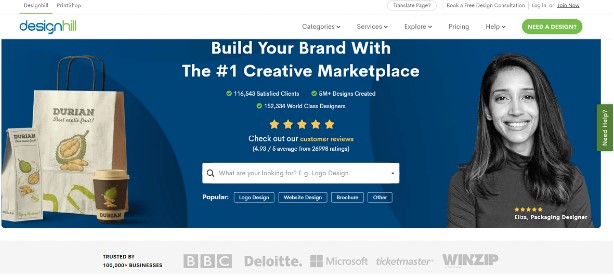 As a freelance marketplace for web design, logo, and graphic design, this platform is a popular choice for both freelancers and employers alike.
Designers don't have a lot of competition since their signup process isn't as convenient as other sites. Since there is less competition, you have a better chance of earning more.
You can find freelance designers in a few ways, including creating a design contest; if you do that, you'll get a lot of entries, or you can search for services in a search box on the landing page. 
It offers numerous chances to work in different ways, like designing t-shirts for printing and selling them in its online store.
Hence, you are given the opportunity to work not only with websites but also with logos and have loads of opportunities to improve yourself and your resume.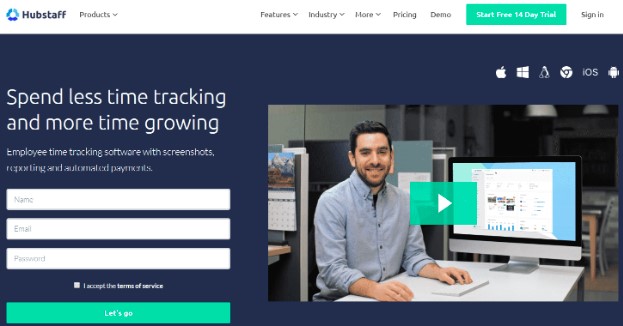 As a general rule, all freelance platforms or online marketplaces charge fees from their clients or freelancers.
Hubstaff, however, is somewhat different. Clients and freelancers will be pleased to hear that there is no charge from them, it is completely free.
In just a couple of years, the number of freelancers has risen to more than 7,000 and is growing every day.
It's good to know that this platform offers you the option of choosing your work mode based on your preferences, such as full-time, part-time, hourly, or fixed price.
This site offers several different jobs such as infrastructure managers, receptionists, product marketers, helpdesk managers, etc.
Their signup process is very easy and quick; all you have to do is provide your name, email address, skill level, and availability; you will be notified by email as soon as someone is interested in your service.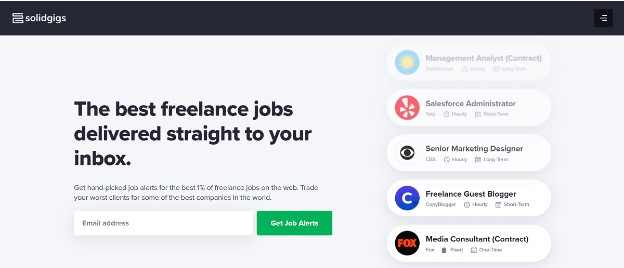 The time you spend freelancing is very valuable. You waste time, effort, and money if you search for a suitable job for hours and don't find one according to your preferences. Instead, you could have worked and made money. 
Based on these considerations, SolidGigs filters through dozens of jobs for users to select the best and sends it directly to the user.
Two of the tools it offers are a weekly gig listing and a toolkit. SolidGigs scrolls through countless job opportunities to find the best 1% of each day's openings and alerts freelancers to those opportunities.
In the courses & tools section, they partner with people in freelancing and solopreneurship to provide training and education on numerous topics- starting from pitching to sales, pricing, and client acquisition.
It is an excellent website for beginners as it comprises a variety of jobs such as media consultant, guest blogger, salesforce administrator, etc.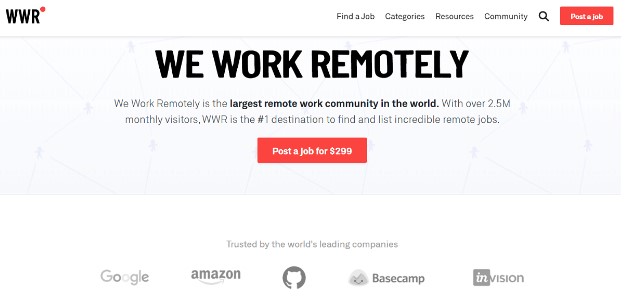 There are several ways to find a job as a freelancer today. This is another great platform for freelancers, where they can search for a wide variety of jobs in different fields like marketing, sales, copywriting, design, programming, and so on.
You can sign up for their newsletter and select the job category you are interested in, and you will be notified by email of openings in that sector.
On this platform, you can also search the page to see what is new or choose a category that best matches your interests.
Depending on your schedule, you can choose between full-time, part-time, and contract positions. A simple sign-up form is all you need as you will need to fill in a few details before you are ready to go.
For those seeking various possibilities for working with big brands, it is one of the best freelance marketplaces.

It is a hub for people looking for freelancing jobs. Using this platform, you can show employers your web designing work and get a job that suits you the best.
There is a lot of work on Dribbble for designers and designers, including visual artists, UI and UX designers, brand designers, animators, illustrators, etc.
Essentially, it's a large platform for designers and creatives to share their work throughout the world. There is a good feature of this website that lets you search for jobs using specific specialties like graphics and mobile.
Additionally, you can select a location, check off remote work, select the type of job (part-time or full-time), and so much more. 
It is a user-friendly website for newbies and experienced freelancers alike where searching for jobs is made really simple.
They have a lot of reliable brands along with the great work they offer. Hence, a lot of people have joined this website.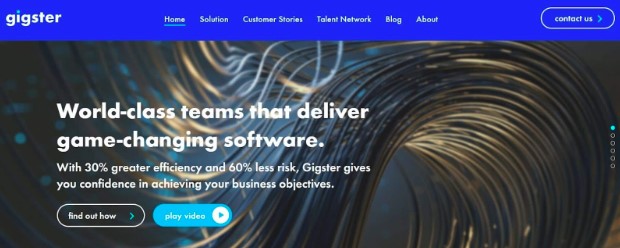 Gigster is a freelance marketplace that is particularly beneficial to web developers and software developers as there are a variety of job opportunities available.
There are some of the world's most brilliant technology minds at this site, coming from prestigious universities and major corporations.
While it does have a small screening process, it helps freelancers match with projects quickly. In fact, their sales and administrative work are handled by a dedicated team so that you can focus on your core duties.
Their business model is straightforward as they help connect people with ideas with people who have the skills to implement those ideas.
Whatever the type of your project, you can trust Gigster to complete it on time. No matter how complicated or simple your project is, the engineering firm ensures client satisfaction while keeping time and other factors in mind.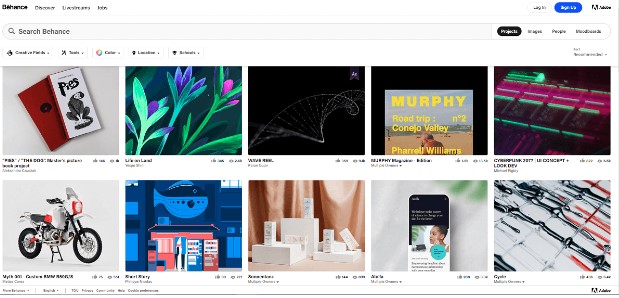 Here, designers have plenty of options to work with renowned merchants, which makes it one of the best freelance marketplaces for graphic designers.
Today, Behance has become an enormous community of designers showcasing the best in design. 
There are several options for the type of work you can do, including full-time, contract, freelance, and internship roles.
Jobs on Behance can also be found in categories such as photography, fashion, architecture, and branding. It can be found in multiple countries, including Canada, Australia, Belgium, and the United States.  
It is a place for sharing completed or in-progress work, so people have a different way of working on Behance.
Many designers at this company create concept art, and occasionally they invent concepts that are better than the originals. A designer or any other type of freelancer can be easily found as it's a large marketplace.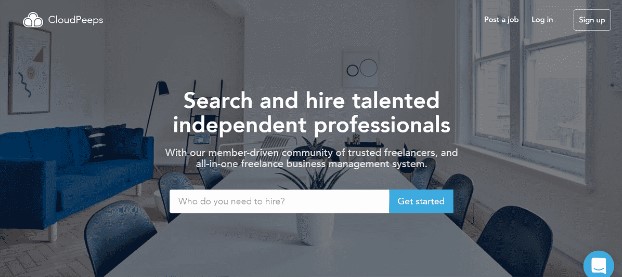 Cloudpeeps offers quality jobs to freelancers with a big portfolio of work as they have partnered with big brands. It's run by a group of freelancers and managed in a systematic way by the community.
Additionally, freelancers have the option to make their own teams and work accordingly if they want. There is a wide range of opportunities available in a variety of fields, such as SEO, email, design, copywriting, content, social media, and many more.
On Cloudpeeps, you can be part of a growing team of professionals working as freelancers, and you can create a nice portfolio to join their team. One of the advantages is that you can work from anywhere in the world.
Wrapping Up
Using these sites, you are able to access global freelance talent through their marketplace and platforms. Freelancers, businesses, and even those who create this marketplace benefit from it.
A freelance marketplace is a great place for freelancers, as here they can find a variety of jobs and find new opportunities.
Choose from any of the above platforms if you want to become a freelancer as they are all good and reliable.
All you have to do is figure out what fits your skill set the best and then go with that and achieve.