Tech giants around the world are always developing and creating new products that could shake the mind of tech-savvy people. The same thing is going to happen in 2022 as some of the mind-boggling gadgets with dazzling features would mesmerize the gadget-lovers.
So, this feature is all about the top 10 gadgets in 2022 that could create buzz. 
Let's see what's are the top 10 gadgets in 2022 that could create buzz. From VR Glass to Household robots, consumer tech products are aimed at making our lives more comfortable, modern, efficient, and sustainable than ever.  
The New Year is knocking at the door and in 2022, we should see a continued trend toward work that is different from the traditional workplace.
Therefore, gadgets like a professional 2-in-1 laptop or smart monitor can be an excellent addition to your work tools.
In the coming years, we'd see a slanting trend toward sustainable and eco-friendly products.
Just have a look at the great new tech you'll see next year in the list below.
1. Microsoft Surface Pro 8 2-in-1 Laptop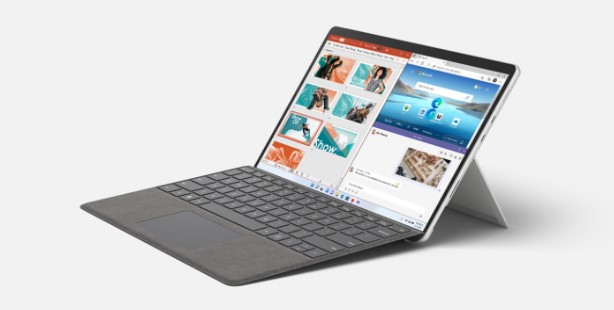 It has the versatile usability of a tablet along with the power of a laptop. Its fully adjustable kickstand is, beyond doubt, an excellent characteristic to depend on.
If you love a Tablet+laptop combo, you'd check out Microsoft Pro 8 2-in-1 Laptop. With a powerful 11th gen Intel Core processor and 16 hours of battery life, this super lightweight machine weighs just 1.96 pounds.
It has a Surface Slim Pen storage, a display of 13-inch, including a 3:2 ratio, a thunderbolt port, a multi-angle kickstand, and a full-sided Type Cover.
The magnificent machine, one of the top 10 gadgets in 2022, costs $999.99.
2.  Amazon Astro Household Robot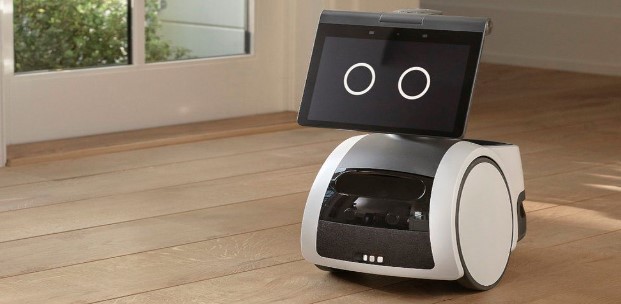 As a personal assistant, this little machine will help you at your home when you're not there to protect the house. With it, you can check on anything at home.
From the floor, its periscope camera extends 42 inches that are capable of showing a live activity view.
This cute robot, one of the top 10 gadgets in 2022, costs $999.99, however, is available for sale only by invitation.
3. Apple MacBook Pro with M1 Pro & M1 Max Chip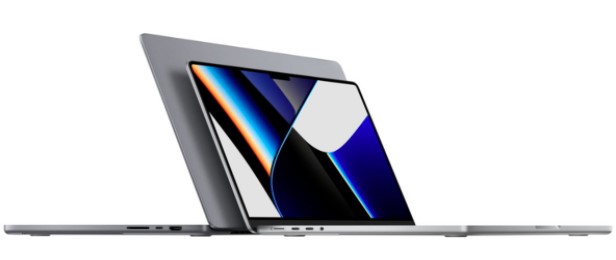 For the workplace, it's a powerful tool. It has features of up to a 10 –core CPU, and 32-core GPU and has 64 GB of unified memory, ProRes acceleration, and power efficiency that's leading in the industry. 
If you want a new laptop of dazzling design, then get the Apple MacBook Pro with M1 Pro & M1 Max chip to ride on pro-level speed.
Needless to say, its M1 Pro and M1Max chip is the most powerful chip the tech giant has ever built.  
This exciting machine has ports that serve your very needs and is available in 14" and 16"sizes. In addition to ports, it has a beautiful Liquid Retina Display, made just for Macs. 
How could a top list be formed without an Apple Product? So, surely it's one of the top 10 gadgets in 2022.  The price of this scintillating product is $1,999.
4. DJI Mavic 3 and Mavic 3 Cine Drones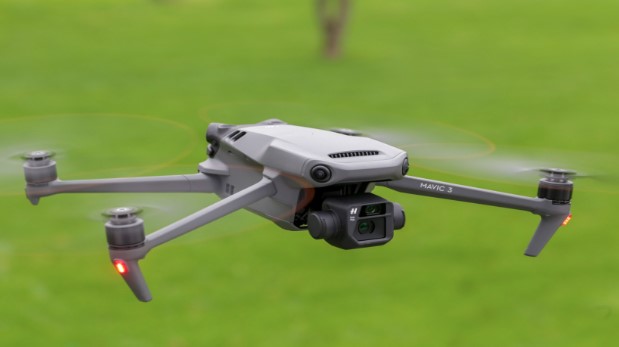 This modern-tech machine has Hasselblad cameras and omnidirectional obstacle sensors for collision-free flights. 
If you want worry-free flying in the coming year, you can surely choose DJI Mavic 3 and Mavic 3 Cine Drones. Having a pro-level Hasselblad camera system and all-direction object-sensing capability, it serves the very purpose of drones.
For premium quality footage, Mavic 3 Cine works with Apple ProRes 422 HQ encoding. 
This exciting machine is surely one of the best among the top 10 gadgets in 2022. 
Costs $ 2,199.
5. Fairphone 4 5G Sustainable Smartphone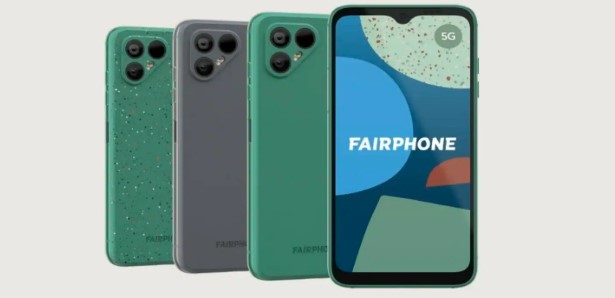 As its modular is repairable, it can be said to be an eco-friendly solution for mobile connectivity. You can buy and try it in 2022 because you can repair it.
Its modular design makes the job of changing the display or battery pretty simple. Hence, every year, you don't have to buy a new phone.
If you give importance to its eco-friendly elements, it will surely be one of the top 10 gadgets in 2022. 
You can get it for only $658
6. XGIMI Aura 4K Laser Projector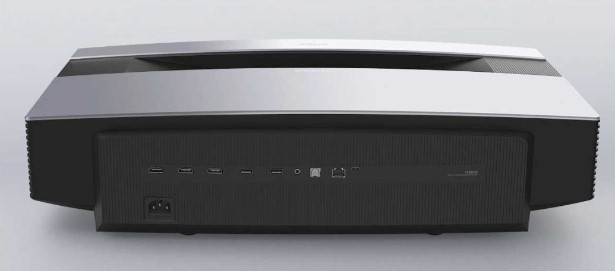 This vital machine is an ultra-short throw that can produce clear images just 17.3" away from any wall or surface. You might not buy a TV in the future as an XGIMI Aura 4K Laser Projector can serve as an alternative.
With the feature that shines 2,400 ANSI lumens, it displays 4K UHD resolution for a vivid viewing experience, while also saving your space because of the comparatively smaller size.
You can get it for $ 2,499 on the official website.
7. Samsung M7 Smart Monitor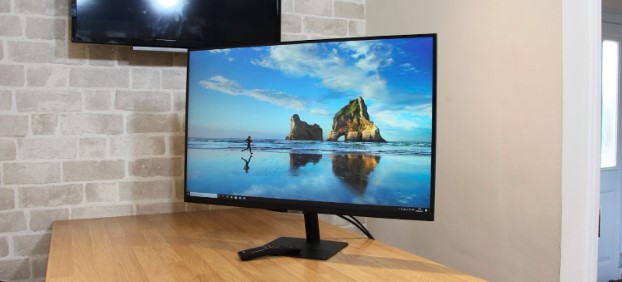 It's a gadget with great features and designs that connects with AirPlay 2 and lets your work get done without using a PC. Besides, it serves as a smart TV screen, too.
With Samsung M7 Smart Monitor, you can upgrade your monitor in 2022. It has a good collection of entertainment apps. With this spiffy monitor, you can work on it without a PC, and connect to the Voice Assistant or smart thing App.
With this gadget, you can work remotely on an office or business organization's desktop.
The price is only $ 379.
8. Peleton Guide AI-enabled Workout Camera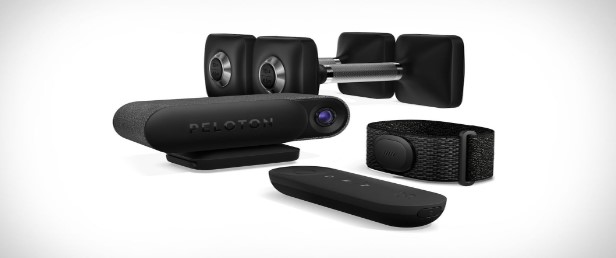 With it, you can show yourself on the TV Screen. According to your instructor's move, you can compare it with that of him. 
You can have great form during workouts in 2022 if you can do it using Peleton Guide AI-enabled Workout Camera.
With it, you can track your screen movement and have access to customized workout recommendations.
The gadget will be launched in the market in 2022 and is priced at $495. 
9. HTC VIVE Flow VR Glasses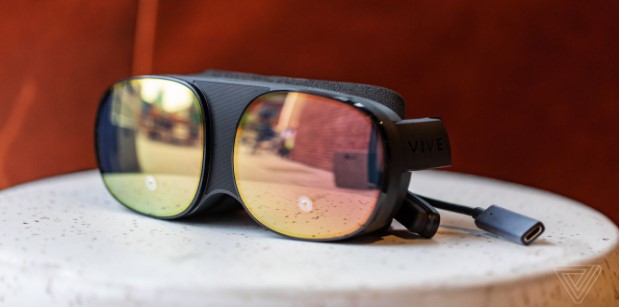 This posh gadget supports your health and well-being. As it's comfortable, designed as lightweight, it's easily portable.
HTC VIVE Flow VR Glasses are surely another great gadget that you want to buy and try in 2022.
Instead of using it for playing games and business purposes, like other VR Glasses, you can watch meditation and brain training apps, or movies and TV.
This smart product costs $ 499.
10. Capstone Smart Mirror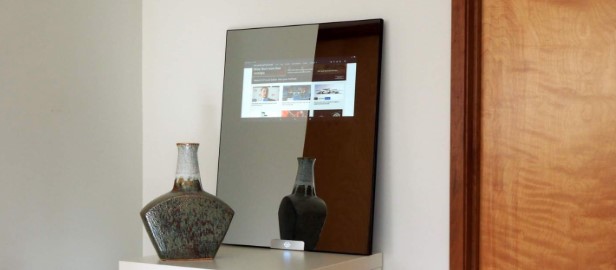 It makes you ready for your day. Using it, you can check the weather, view traffic reports or watch YouTube, and so on.
If the Capstone Smart Mirror is in your hand, you can multitask, while getting ready in the morning time. Even from your smartphone, you can mirror your content.
The mirror costs $ 799.
So, if you're a tech freak, there are lots of things waiting for you to feel with excitement. So, what product do you like most from the list and go after?