For the past few decades, we've seen the continuous change in climate and we all have the collective responsibility for its preservation and protection. We need to be aware of how we affect the planet and have to be more conscious to instill positive initiatives that can go a long way to save the environment.
There comes the importance of eco-friendly products. Small changes on the part of an individual human being can generate huge effects collectively in the long run. By using eco-friendly products, you can do that contribution both individually and collectively.
As the resources of the world are limited, we've to use and utilize them wisely. In addition, the continuous pressure and detrimental human activity are corrupting the planet with pollution, damaging the ozone layer, and making threats to our existence and living.
So, it's high time we took accord, whatever little it is, to make Earth a sustainable home for us. Using eco-friendly products can surely be a nice and wise decision. 
If you have the urge and desire to inspire and promote a greener, healthier environment, you can use some eco-friendly tech products that can bring a positive impact on our dear Earth.
The manufacturers of these products really had the intention to contribute something to protect the environment and ecological balance.
1. SodaStream Fizzi Sparkling Water Maker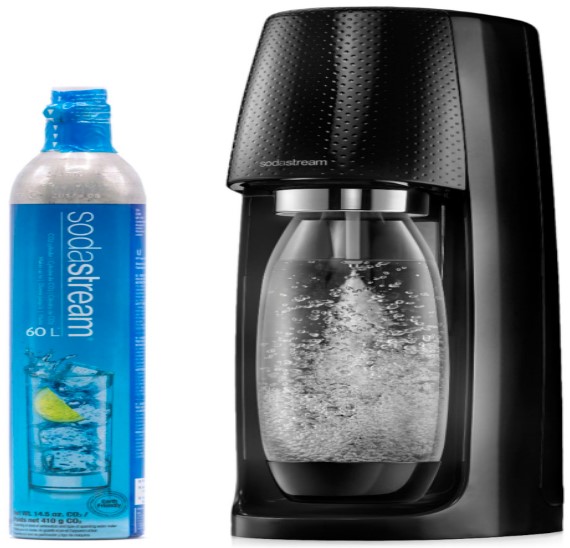 Price: Only $69.99
At this moment, every ten minutes, another 5 million single-use plastic bottles are being sold throughout the world.
The use of a SodaStream Fizzi Sparkling Water Bottle can help in saving up to thousands of single-use plastic bottles or cans. It also had the conscious intention to recycle its CO2-carbonating cylinders.
Every cylinder shipped back to their factory is cleaned, observed properly, and refilled with fresh Carbon-di-Oxide.
If you like sparkling water, then SodaStream Fizzi can be the best water maker and one of the most effective eco-friendly products for you.
2. TP-Link Kasa HS300 Smart Wi-Fi Power Strip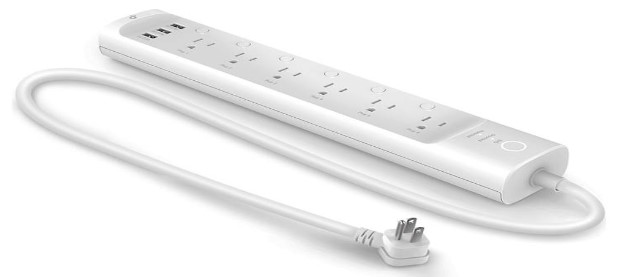 Price: $79.99
If you want to control electronics in your home from anywhere, then the Surge protector from TP-Link would excel in your hand as an effective eco-friendly product.
Equipped with six smart outlets, this tool can be controlled by your smartphone or other gadgets of this kind. In addition, for charging smartphones, tablets, or other gadgets, it has three 2.4A USBs.
For instance, it can be used to power the coffee corner if it's hooked to an espresso machine and grinder.
It can really be a useful tool to you as this one lets you set schedules to make each outlet on and off.
How much energy your devices are using can be monitored by it, which made it a useful eco-friendly product for eco-conscious people.
3. Eve Water Guard Leak Sensor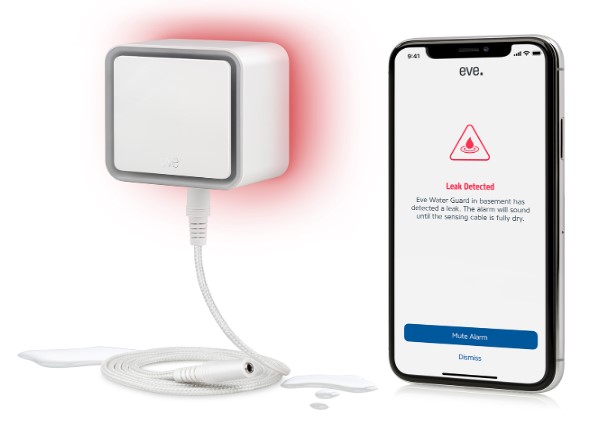 Price: $19.95
It has been reported that each year, the water leakage of households accounts for almost 1 trillion gallons of wasted water.
In other words, the same water can fill up more than 1,500 Olympic-sized swimming pools.
This smart leak sensor from EVE is a quick and easy solution as it's adept at monitoring leaky points in your home.
As soon as the sensor detects a leak, a notification will go to your phone. Thus, you can address it before your house is flooded with water as you might have seen in a movie like Home Alone.
The sensor is a favorite to many homeowners and one of the best eco-friendly products to them because of its loud alarm, solid outlook, and ability to coordinate with AirPlay2 and smart lights.
4. Philips Hue Smart Light Bulb Starter Kit

Price: $ 199.99
Hue smart lightbulbs can truly make a difference in the energy consumption of the user. These LED bulbs save 75% less energy than incandescent bulbs.
In terms of longevity, these eco-friendly products last 25 times longer. Installing this bulb can definitely shrink your electricity bill.
These Philips bulbs can also show the spectrum of millions of colors, in addition to its thousands of shades in white.
Easily installable this bulb also gives you the facility of operating it using voice commands with your echo. You can tell it to turn on, off, or dim. How fantastic an eco-friendly product this is! 
This is a packaged instrument consisting of a Philips Hue Bridge and three light bulbs.
Considering the connected lighting feature, it can be one of the best eco-friendly products for your business.
5. BioLite SolarHome 620 Solar Lighting System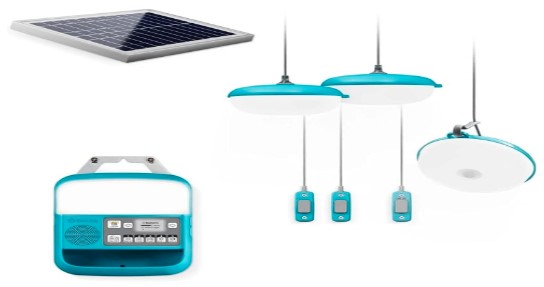 Price: $149.95
Sometimes, you have to live off-grid, get prepared for a power outage, or are in search of a way that assists you to illuminate the shade in an energy-efficient way.
Then, BioLite 620 solar kit can support you as an eco-friendly product. Its three hanging string lights can cast 100 lumens. By sensing movement, it can be turned on due to its motion sensor.
Having the capacity to last up to 14 hours, each light is able to turn itself off or dimmed to prolong its use.
Besides, this portable device has a slot for an SD card for playing MP3 and a speaker, featuring FM radio. For recharging the gadget, it has a control box with two USB ports.
When the day is cloudy and sunless, you don't need to get tense. With the separate AC adapter, you can recharge the lights.
6. Lutron Caseta Wireless Smart Lighting Dimmer Switch

Price: $121.42
For example, if the ceiling of the room is around 20 feet high, so in practice, it's impossible to install six smart lightbulbs.
Without using the ladder, you can make your recessed lights smart by using Lutron Caseta, the smart eco-friendly product. Just you've to replace your light switch.
With a convenient remote control, this dimmer switch can integrate with most main smart home services.
Users can use this eco-friendly product with an echo speaker with a view to asking Alexa quickly to turn off or dim even the non-smart lights using their voices.  
Available in single pole or three-way setup, this smart lighting system offers geo-fencing capabilities.
That means according to your presence or non-presence in the house, the lights can automatically turn on and off.
Not to mention, you'll save some energy and money when the instruments are used to dim or off the lights in your absence.
7. Rachio 3 Smart Sprinkler Controller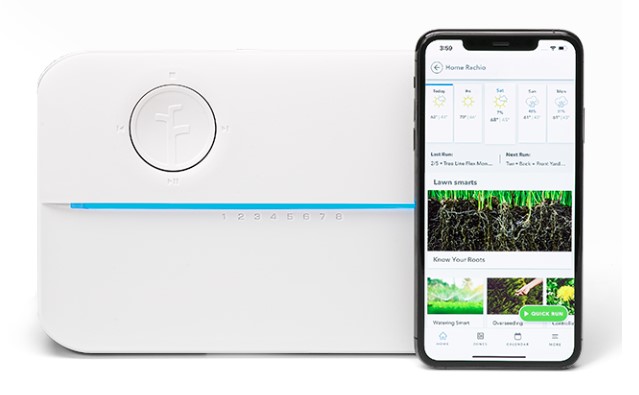 Price: $229.00
That technology has come by which you can have a sprinkler system, capable of turning itself on and off automatically. This system can work very effectively in preventing water waste.
Pulling weather data from the web, it adjusts the water amount and makes a schedule based on the forecast.
Reviewers on Wirecutter, the product review website by The New York Times, this amazing eco-friendly product is the best way to make sure you won't be the person who would water their lawn or garden before or during the rainfall.
8. Anker PowerPort Solar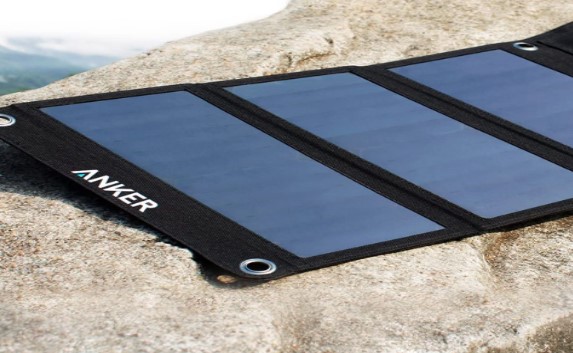 Price: $69.99
PowerPort Solar, the eye-catchy, sharp-looking three-panel solar charger is lightweight, weather-resistant, and foldable. This charger, manufactured by Anker, has a robust solar capacity of 21 watts and is backed by a warranty of 18 months.
Besides, this one of the nice-to-look eco-friendly products in 2022 includes two USB ports, maximum output of 2.4 amps, which is capable of powering up smartphones very quickly.
9. Panasonic Eneloop Ready-to-Use Ni-MH Rechargeable AA Batteries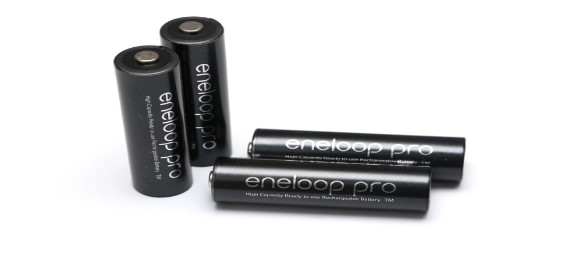 Price: $17.99 
Every year billions of batteries are disposed of, but very few people realize the environmental impact of single-use batteries. There are corrosive materials in the batteries that are incorrectly disposed of frequently.
Needless to say, the production, transportation, and distribution of these tools consume natural resources.
The answer to this problem can be the Panasonic Eneloop batteries. These eco-friendly products can also be a good alternative to traditional AA batteries.
These batteries have the capacity of lasting up to 2,100 recharge cycles. Built with high-quality cells, each battery has the capacity of maintaining 70% of its charge for up to 10 years. It's also interesting that the batteries are pre-charged with solar power.
10. Google Nest Thermostat E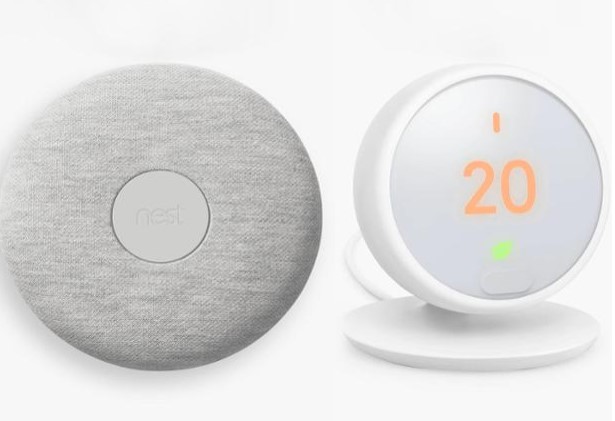 You can save up to 30% on the heating and cooling portion of the energy bill by using a smart thermostat. At present, in every family, more than half of the average utility bill goes for heating and cooling.
Therefore, you need to change your old thermostat for a programmable "smart" option.
The Google Nest Thermostat E offers all the features you need at a comparatively lower price. Among smart thermostats, it's easiest to install.
The app is excellently designed and really pays for itself over time. You can have the rebate even after purchasing it.
11. Apple iPad Tablet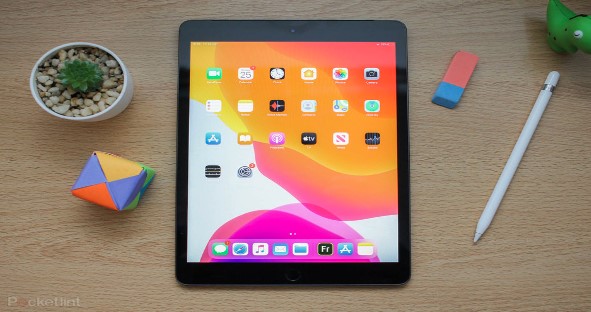 For budget-conscious and eco-minded people, Apple iPad is the best tablet. Priced well under $300, this tablet is fashioned from 100% recycled aluminum.
What energy you have to use in making new aluminum, can be shrunken to 90% if you can use recycled aluminum.  Manufacturing aluminum needs to double more times to times used in making plastics.
In case of upgrading a new one, Apple also makes it easy to recycle the tablet. Surely, it's one of the best eco-friendly products 2022 you'll look for. 
This gadget is of three colors— Silver, gold, and space gray, and has two storage variants to pick up.
In addition, it has the option to choose a model with cellular connectivity. Giving access to more than a million apps, the objects look really good on its 9.7-inch display. 
12. House of Marley No Bounds Portable Outdoor Speaker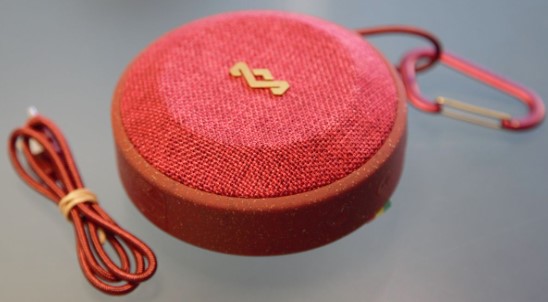 Price: $55.61 
At first, its name will grab your attention, as its name after Jamaican Legendary Musician Bob Marley. However, its features are pretty interesting too.
It's not only waterproof but also environmentally friendly because it's made from sustainably harvested cork, recycled aluminum, and recycled plastic, signifying it's one of the notable eco-friendly products in 2022.
 In addition to its eco-friendly making, its 10-hour-long battery life and ability to float are also notable.
As it comes from a metal carabiner, you can attach the speaker practically to anything like a towel rack, backpack, or kitchen drawer.
13. Wemo Insight Smart Plug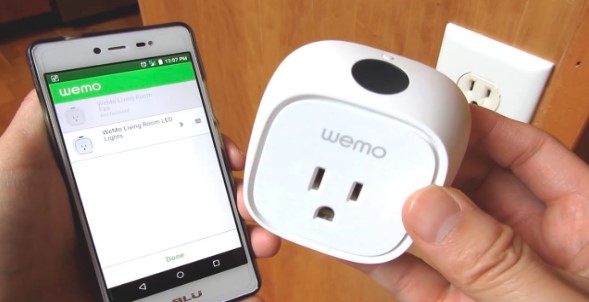 Price: $55.61
According to NRDC, There's a disturbing reality that almost 50 % of American devices and households are always drawing power, even if they are deemed to be off.
These devices appeared to be off, and use up to the equivalent of 50 large power plants, which are worth electricity and cost approximately $ 19 billion in terms of electricity bills each year.
Using a smart plug like Wemo Insight, you can control lamps and appliances remotely. Furthermore, right from the smartphone, it helps you monitor energy costs.
Based on the energy consumption of your devices, it provides real-time reports. Surely, it's one of the very smart eco-friendly products. 
14. Hydrate Spark 3 Smart Water Bottle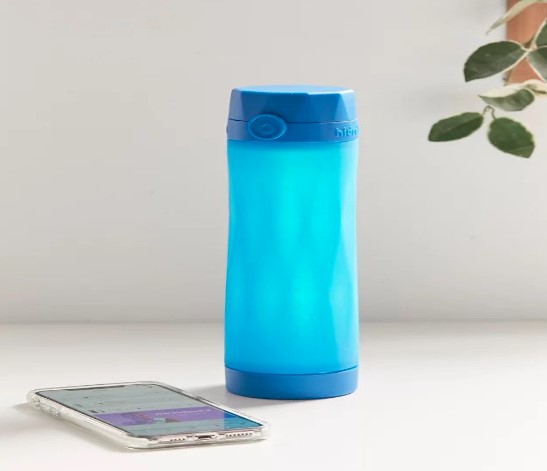 Price: $47.96
As plastic is detrimental to the environment, in general, it's bad; however, reusable plastic is good.
The Hidrate Spark 3 Smart Water Bottle will light up to remind you to drink water. Made of food-safe Tritan plastic, this bottle is BPA-Free.
Using an app, the bottle will help you determine how much water you take and document your water intake.
Those who tested the bottle for a few weeks have become fond of its soft-grip design and bright colors.
According to them, by implementing the bottle into their daily routine, they found an easy way to ensure remaining healthy, hydrated, and energized.
15. Pela iPhone X, Xs Case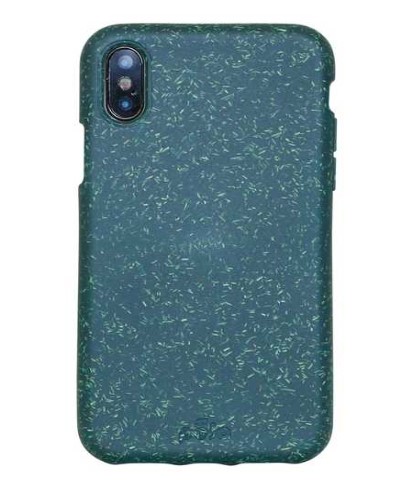 Price: $47.77
What if an iPhone is said to be 100% bio-gradable and compostable? Don't get awestruck or worried. It's still very durable and will protect your smartphone against drops and scratches. 
For charging ports, side buttons, and speakers, there're cutouts in each case. The pleasing fact is that Pela donates some of its revenue to environmental nonprofit organizations.
Over to You
Everything has been created and grown up in nature. The more days are passing by, the more people are realizing this very truth.
Hence, the propensity of using eco-friendly products, i.e., green tech devices has increased among consumers to a great extent.